Permanent Hair Stroke Brows Technique:
Adding Tattooed Eyebrows to Your Studio
Lisa Doll is the owner of Rose Red Tattoo & Permanent Makeup in Ellicott City, MD and has combined both worlds to have a successful career in body and cosmetic tattooing. Permanent eyebrows are in demand! Many people are affected by disease, illness, or accidents that cause them to lose eyebrow hair while others are interested for vanity reasons. Regardless, by offering this service you are improving your client's quality of life. The average price nationwide for Permanent Brows is $550.00, and in parts of the country reaching as high as $1000. This service provides a great boost of income and satisfaction to the conventional tattoo artist. This seminar is for proficient tattoo artists who want to learn the in-demand tattooed hair stroke eyebrow machine technique.
This extensive 2 hour seminar will cover the consultation process, eyebrow design, numbing products, setting realistic client expectations, tattooing techniques, different skin types, how medications affect face tattooing, needle selections for hair stroke, explaining aftercare, necessities of a follow up appointment, how to market the service in your studio and things to understand about people who don't typically get tattoos, but seek this service. This extensive presentation will also include Lisa Doll's body art tattoo perspectives on permanent makeup and understanding how to work with each client's personal aesthetic while still creating a natural look. Procedure pictures, videos, and how to practice in your downtime will also be covered.
Practice skins will be supplied so you can practice the techniques and receive feedback during the seminar, so bring your machines. You will also be given a handbook with all the information and forms presented at the seminar to keep for future reference. The seminar pays for itself in just a couple procedures, so sign up to learn this lucrative and life changing tattoo technique to offer to your clients.
Price: $750.00
Sunday April 9th 1 PM – 3 PM
*Class limited to 10 people.
To sign up for the seminar, go to squareup.com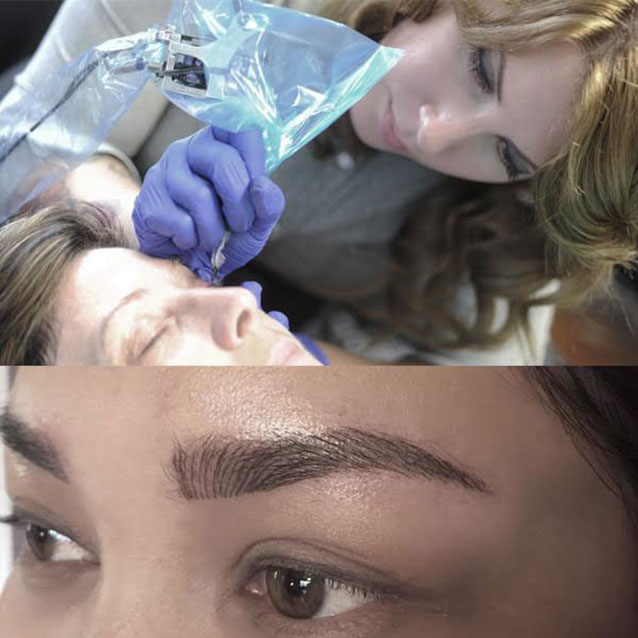 A Conversation with Dan Dringenberg
For the last 25 years Dan Dringenberg has built himself a reputation for machine building that has spread across this globe.  This seminar will focus on the fundamentals of what makes a "good" tattoo machine.  He will discuss differences in machine frame designs and structures, techniques behind what goes into making them, how to tune machines to your personal specifications, and basic maintenance. This will be an open discussion seminar so come prepared with questions and feel free to bring in your own machine(s) that you have personally built or others in which you would like to have tuned.
Length of time: 2 hours
Price: $150 per person
Date: Sunday
Time: 3 PM
Facebook page: Dringenberg Tattoo Company
Instagram: @dringenbergtattoocompany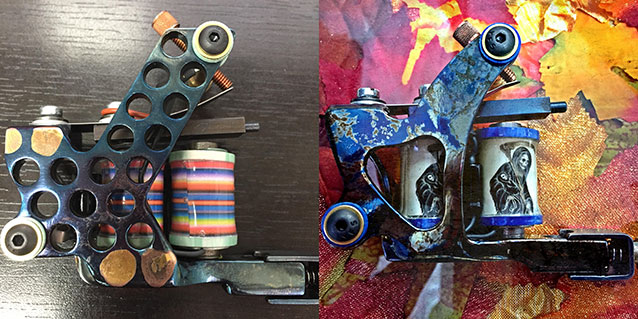 Advanced Cover Up Techniques for the Tattoo Artist
by Tim Pangburn
In this seminar, you will be given a step by step walkthrough of the cover up process. From consultation to layout and application, all aspects will be examined in detail. When applied properly, the techniques taught here will allow you to take on more difficult cover ups, expand your portfolio, and broaden your client base. Cost is $150, early sign up can be done by contacting tim@timpangburn.com