The Chemistry of Tattooing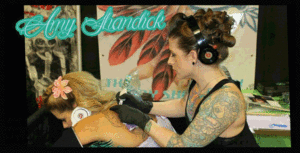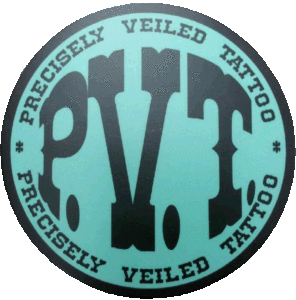 Villain Arts Minneapolis Tattoo Arts Convention
Seminar Topic : The Clueless Client
Speaker : Amy Shandick
Let's put it all out there. MOST clients are not trained on how to best search out tattoo ideas. There are no actual rules and nowhere to really figure that out. Sometimes we get lucky and the client is naturally organized and definitely trusts your artistic vision. Those are the best clients and help us LOVE what we do. Then there are the other misguided clients that make us question why we are doing what we do in the first place. Well, it doesn't have to be like that.
Communication and Guidance/Business Management
If you or your counter person takes the time to help the client understand a better way in which to search out a tattoo idea, both parties are happier. I will help you create a game plan as to how to talk to and guide clients to make better long-term tattoo decisions.
Time Management and Client Communication/Organization
If you coordinate your existing clientele in an organized manner, you will have a higher amount of repeat clients simply by you having better communication with them. Naturally this will help you book out in advance creating somewhat of a wait/cancellation list. I will completely go over this during this seminar.
Time Management and Client Training
When you are booked in advance, the walk in clients then should be guided as when to come in when you aren't tattooing or prepping for a different client. I will help you build a potential system in which to make this work.
Most tattoo artists are not trained to do the business end of our business. They are the most amazing artists and can create the most insanely gorgeous pieces, but when it comes to client communication, business organization, time management, and social media promotion it all just feels like TOO MUCH!!!
Well, it doesn't have to feel like that. Instead, realize that most artists have absolutely no business/administrative training, meaning you aren't alone. This means that they run the potential to have higher amount of last minute cancellations, numerous unfinished tattoos, overwhelming amount of client responsibility, etc etc etc. WHERE DO WE BEGIN TO GET CONTROL OF ALL OF THIS??!!
Attend my seminars to begin to get a grasp on all of it.
It is highly suggested to bring something to write with and on to take notes.
There will be time at the end of the seminar for questions.
Location: Villain Arts Minneapolis Tattoo Arts Convention
Speaker: Amy Shandick @preciselyveiledtattoo visit PreciselyVeiledTattoo.com
Cost: $50 (cash/credit)
Date/Time: Sun Jan 15th 12p-2p
***If you'd like to prepay for this seminar, email me at preciselyveiledtattoo@yahoo.com
Dankbuilt Machine Tuning, Maintenance, and Troubleshooting
In this seminar we'll cover basic machine theory that all tattooers should know, giving you a better working knowledge of your tools. I'll teach you to cut and make your own springs and go over machine tuning so you can make your machines work for you. You'll learn to troubleshoot common problems and make the necessary repairs to keep your machines running the way they should. We'll also cover machine maintenance and care. The best methods to keep your machines running the way they should without having to constantly retune and screw with them. And tips on storage and maintaining the finish so your investment doesn't turn into a pile of rust!
I'll provide all the necessary tools and machines that we'll use in the class so everyone has a chance to make springs and troubleshoot real problems. At the end there will be time for Q&A to make sure everyone gets the most out of the seminar and hopefully has a full understanding of all of the material we cover.
The seminar is $150 and will run from 1 PM to 4:30 PM on Sunday and seating is limited to 10 people.